So how was Summer after High School graduation?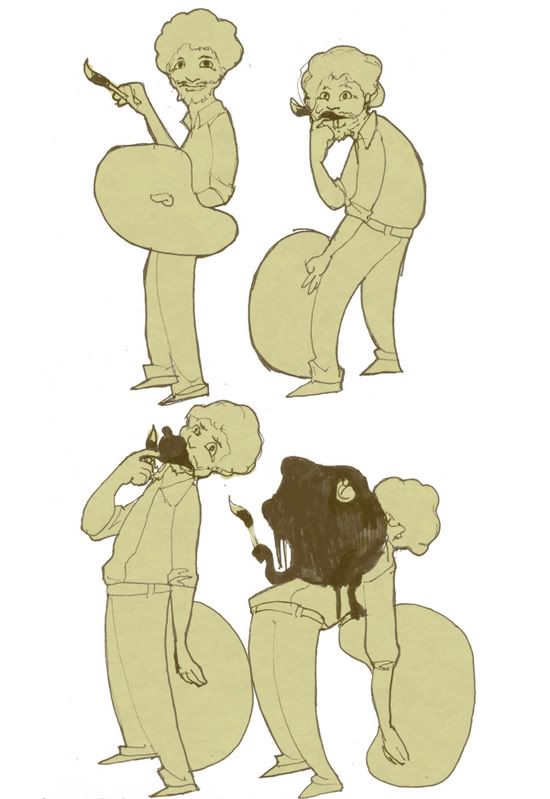 meh, more or less like that.
First things first, guys. If you want to be notified every time I update, I
think
you should scroll down to the bottom of this page, to where it says " Subscribe to:
Posts (Atom)
" ...and well, click the link and choose in what way you wanna be notified. Or you could click the link here...it might work.
Also, I've made it so anyone, regardless if they have an account to blogger, can leave a comment on my posts. I don't really expect anyone to comment, but just in case anyone DOES want to comment, well there ya go. Please select the 'Other' option when commenting so you can type in your name and I'll know who you are :)
again, these are only a few things I drew this Summer:
Life Studies

From Imagi
nation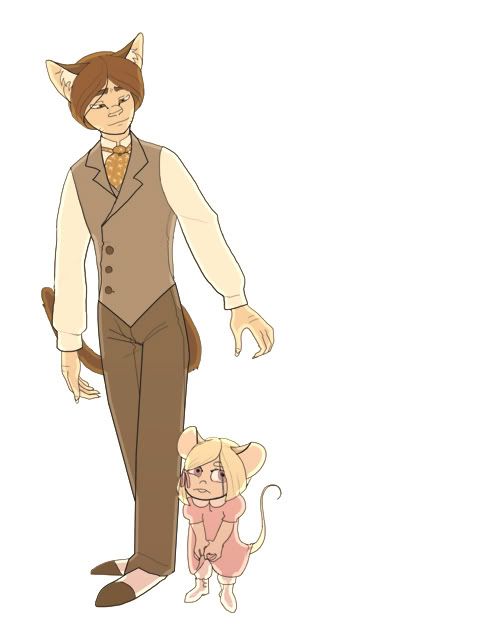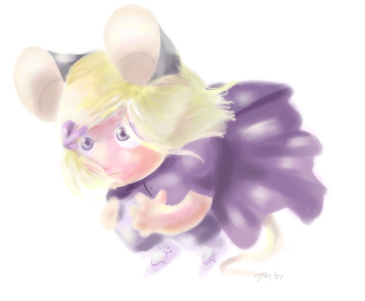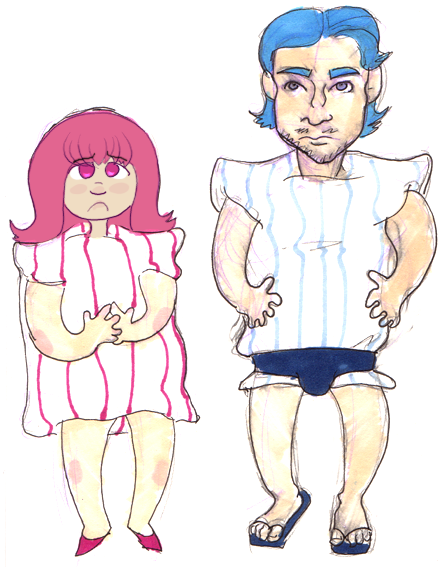 and of course the inevitable abandoned CG (and its original sketch):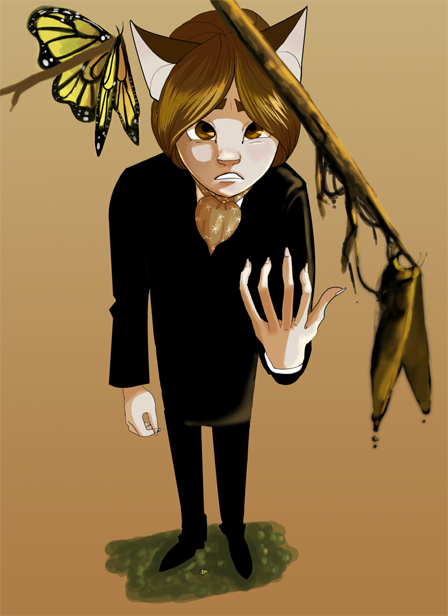 I started a short comic called
The Beach Episode
, it's sort of a random side story to a bigger story that I'd like to do one day... I'm only 5 1/2 pages in so far (you see 4 of them here 'cuz I haven't been able to finish the 6th page just yet), but there will be over 12 when (and if) I finish
I also did this one, more than anything, to just have fun and to experiment with a new style and method.
heh...yeah...sorry.
If you're wondering what style and method I was experimenting with: earlier this year I discovered a way to get cleaner sketch results by using col-erase colored pencils. The basic idea is that you draw all your messy stuff in colored pencil, and then go over only the lines with a regular pencil. Then, you scan the image in to photoshop, and get rid of the colored lines using the channels tab, leaving only the black lines you made!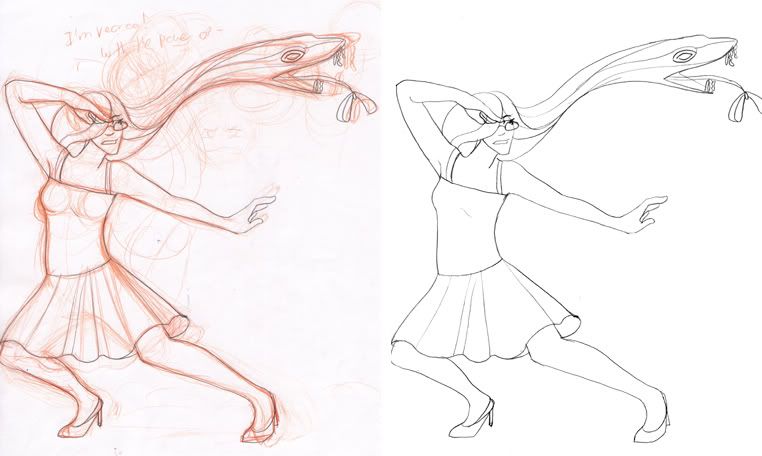 Pretty nifty, huh?
...and that's it! See you around guys! I'll most likely be in (or driving down to) Savannah when you read this!