Hello!
Please bear with me while I'm getting used to this system. I am making this blog for friends and family back home who may (or may not) be interested in the art I am doing!
To start off, here's a small archive of past stuff that I know not many people have seen! The dates range from 2005-2007 (and I tried to put them in order from
oldest>newest
). Keep in mind it's just a slim selection of the endless drawings I've done!
Imagination Station! whoo-whoo!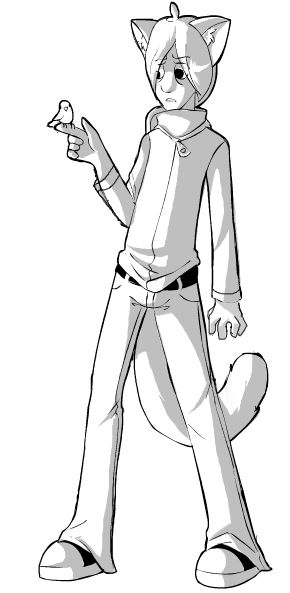 Life Studies
...and that really isn't even to summer 2007 yet! But I'll post about that later :)!
I think the hardest part about drawing is not being able to look towards the future- sometimes you are frustrated with where you are in skill level that you forget the basic rule: the more you practice, the better you get! With all the support I receive from friends and family, I've kept at drawing (even when I didn't think I could make it as a real animator), and I've improved rapidly because of it! To illustrate:
I think that's a good way to end the post, so Thank you for reading!