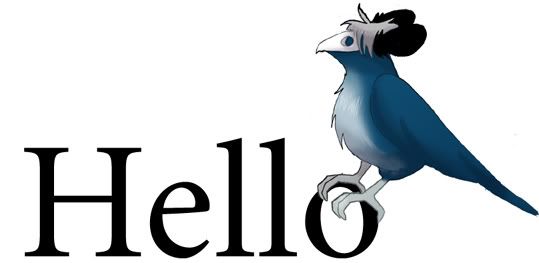 From good 'ol haunted Savannah,GA
Things are going good! Besides Savannah being haunted by several "phantom stinks" (the most prevalent of which are butt-smelling phantom stinks), the city's been pretty good. Though, it's been VERY hot and muggy here. Add to that equation over 50 lbs of art supplies and you've got my main problem lately...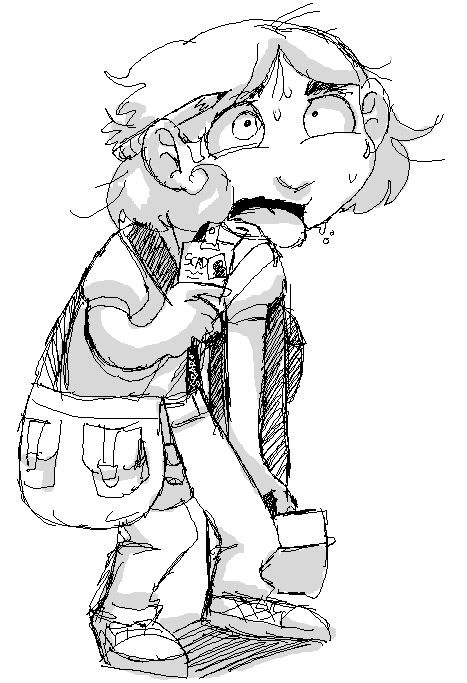 But it's getting colder (and thus a lot nicer here), so hopefully I won't have to change my clothes twice a day anymore!

From Imagination
(the last is actually a compilation of little things from the past, too- only about 5 of them are actually recent)
and here's the next set of pages from my short comic jams,
The Beach Episode,
'cuz I know y'alls be interested:
Here's a short coming I'm working on...I won't be done for a while and I have some errors in there (both in the speech and art):
here's the first frame: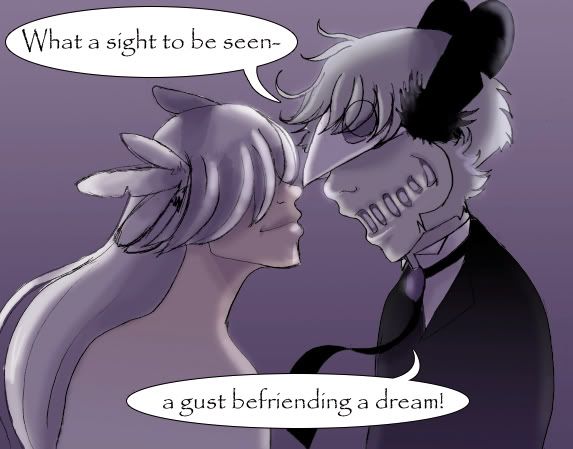 It was prompted by a Dyson RA (whom I haven't met outside of DA yet). She actually commissioned me for some work (the first part of the commission is the picture at top of the winged people hanging from a cliff, this comic is not part of that work).
She drew this neat picture
of my character, Sullivan, who is like this creepy spirit thing that delivers dreams to people who have lost their own dreams (it turns out that in actuality he's a nightmare, but it's kind of complicated and I'm sure you guys aren't interested) , and her character, Gayle, who is a wind spirit... she did it all because I simply said that our characters looked like they'd get along, haha. People here are pretty awesome.
From Life
I can't really show you guys what I've been doing in drawing lately, sorry...so here's some silly life studies of people around me...
I think there's a jump in quality of them, because I had the wonderful opportunity to attend a demonstration/lecture on caricatures at the animation club! It was really inspiring and actually helped me a lot. I've been doing caricatures of celebrities lately, but I'll put those in one huge picture (when I accumulate enough) later. Also, I haven't yet been able to attend a figure drawing session, but I'm hoping to this Friday :)!
Animations
So, I guess this will work? I forgot to upload these earlier, all of them are pretty old (the ms-paint looking ones are like 2004-2005). Most of them are pretty uninteresting, too...I really don't know how to animate (yet). A lot of them are just scraps, unfinished things of me just playing around with it. Hope you enjoy.
[CLICK]
[CLICK]
[CLICK]*
[CLICK]
[CLICK]
[CLICK]
[CLICK]
[CLICK]
[CLICK]
[CLICK]
*=yes, I'm aware "streetlight" is one word ):
[hahaha, and here's one I totally forgot about.]
It's like 2 years old. His name's Ralph: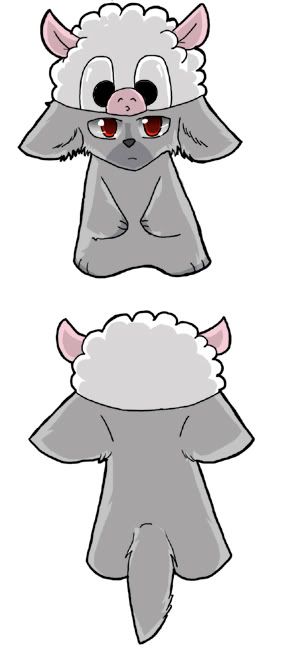 (this is also like 2 years old)
He's a character of a kinda silly cartoon concept that I'm actually toying with doing something more serious with-- like pitching the idea or something. I'll keep quiet for now, but it was fun to find stuff about Ralph again :).
Anyway, I tried to upload the two animations I know a lot of you guys know about- the crying one and the one of the mouse girl (her name's Crumpet, by the way) talking, but imageshack and photobucket are losers so whatever...here's some old things of Crumpet being cute: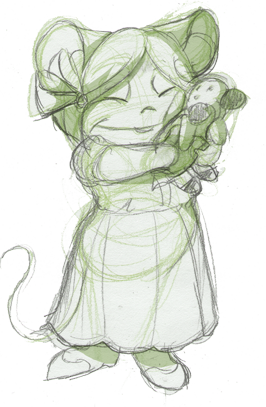 I've actually been toying around lately with changing my character designs a bit. Ever since that awesome caricature lecture, I realize the need to emphasize different face types that aren't so stereotypically geometric like in anime. I bring this up because Crumpet and company are probably going to change in appearance ever so slightly, but that's only to be expected. Considering
where they came from
, I'm guessing that's okay to keep tweaking their designs until I'm happy.